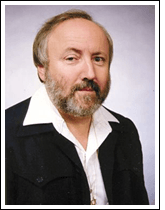 Our view of this ministry
Arnold Fruchtenbaum is a Siberian Jew who became a Christian at the age of about 13 and moved to the United States. I cannot praise him too highly. He is extremely academic and knowledgeable but also very practical. He has intimate knowledge of the Hebrew language as a native speaker and can explain the Bible from the unique perspective of someone who comes from a Jewish background. That is vitally important.
Many mistakes have been made by various Bible teachers because they do not look at the Bible as a Jewish book. Many of the phrases used and customs referred to are Jewish and can only be understood properly if explained in that way. Therefore many errors and problems will be ironed out of your life if you listen to a substantial amount of Arnold Fruchtenbaum'steaching.
What they say about themselves
Ariel Ministries, created to evangelize and disciple our Jewish brethren, has been born from necessity to meet an urgent need. Ariel means "Lion of God," representing the Messiah Yeshua as the Lion of Judah. It is also an alternate name for Jerusalem (Isaiah 29:1) — the city of peace now waiting for the Prince of Peace to return. It was in Jerusalem, in 1966, that a burning seed of desire was planted in the heart of Arnold Fruchtenbaum. On December 1, 1977, in San Antonio, Texas, Ariel Ministries was born and the seed began to bloom.
Arnold Fruchtenbaum graduated from Dallas Theological Seminary in 1971 and received his Ph.D. from New York University in 1989. After graduating from Dallas, he moved to Israel with his wife, Mary Ann, and established a Bible institute, a school which became so effective in discipleship that after two years certain religious leaders forced Arnold and Mary Ann to return to the United States.
When they returned, they saw a most wonderful thing: The Holy Spirit was doing a tremendous work among Jewish young people, with an explosion of new believers rivaling that recorded in the Book of Acts. But along with the joy of seeing hundreds saved came the agony of watching new Jewish believers falter and ebb in their enthusiasm because of poor discipleship by their older brothers and sisters in the Lord.
The concept of a new and powerful ministry simmered within Arnold's heart during the following years, as he worked first with the American Board of Missions to the Jews (now Chosen People Ministries) and, then, The Christian Jew Foundation. Finally, he could resist the call no longer, and Ariel Ministries turned from a dream into reality.
Today, Ariel Ministries has plunged directly into the mainstream of Jewish missions by combining the two key areas of evangelism and discipleship, with a heavy emphasis on Bible theology and doctrine. We seek to develop a balanced program of reaching out to others, as we grow in maturity ourselves. And, today, there are thousands upon thousands of Jewish Christians eager to live well-balanced lives — sharing their faith, praying, diligently studying the Word and pursuing fellowship with other believers.
We praise God for other Jewish missions as we work together to pursue the common goal of reaching the lost sheep of the House of Israel. Our Lord will use all who are willing to listen and obey during these last days before Messiah Jesus returns: Afterward the sons of Israel will return and seek the Lord their God and David their king, and they will come trembling to the Lord and His goodness in the last days (Hosea 3:5).
And, so, in these "last days," the necessity and future for Jewish missions has never been greater. Yet we cannot accomplish this work ourselves. We need our brothers and sisters in the Lord — Jew and Gentile alike — to join with and uphold us in this endeavor. We pray that the Spirit of God will move you to unite with us in our vision.